Pacific Cove
R2820A3F-0
Total Area:
2820 sq. ft.
Garage Area:
750 sq. ft.
Garage Size:
3
Stories:
1
Bedrooms:
3
Full Baths:
2
Half Baths:
1
Width:
84'-0"
Depth:
67'-0"
24'-6"
Foundation:
Crawl Space
Pacific Cove - Plan R2820A3F-0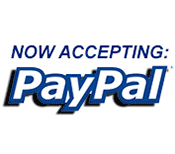 All images are © copyrighted by Architects Northwest. Photographs, if shown, may have been modified to homeowner's preferences or site conditions.
Stately Facade Encloses Elegant Interior Spaces
. A stately residence designed with traditional and craftsman accents, the Pacific Cove combines an elegant façade with disciplined planning to create a serene and luxurious family home. The symmetrical front porch draws visitors into the columned and beamed foyer, lined with art and painting niches, adjacent to the formal dining room with its tray ceiling and butlery. A diamond-shaped, columned vestibule accesses the work-at-home den, along with a private hall to two secondary bedrooms plus jack-and-jill bath. The center of the house is the spacious great room, enormous island kitchen and breakfast nook, opening onto the large covered BBQ porch. Another private hall leads to the laundry/mud room and 3-car garage, and finally, the crown jewel of the home – a master suite of unparalleled elegance, with a fireplace, a huge walk-in closet, deluxe five-fixture bathroom, and private covered patio with outdoor fireplace. The Pacific Cove is a truly special residence, crafted to provide timeless elegance and satisfaction for its owners.
PLAN DETAILS FOR THE Pacific Cove - Plan R2820A3F-0
Area Summary
Total Area:
2820 sq. ft.
Main Floor:
2820 sq. ft.
Garage Floor:
750 sq. ft.
Architectural Style
Farmhouse
Hampton
Shingle
Garage
Garage Size:
3
Garage Door Location:
Front
Foundation Type
Crawl Space

Roof Framing
Trusses
Number of Rooms
Bedrooms:
3
Full Baths:
2
Half Baths:
1
Roof Pitches
Primary:
8:12
Secondary:
6:12
Floor Load
Live (lbs):
40 PSF
Dead (lbs):
10 PSF
Wall Heights
Main:
10'-0"
Roof Load
Live (lbs):
25 PSF
Dead (lbs):
15 PSF
Wind:
85 MPH
Design Features
Den/Office
Front and Rear Porch
Great Room
Green Plan
Laundry Room @ Main Floor
Master Bedroom @ Main Floor Rear
View Lot - Rear
Wide Lot
SIMILAR PLANS TO THE Pacific Cove - Plan R2820A3F-0
PLAN PRICING FOR THE Pacific Cove - Plan R2820A3F-0
Your Plan View History
RECENTLY VIEWED PLANS