Silverwood
R3075A3F-0
Total Area:
3075 sq. ft.
Garage Area:
716 sq. ft.
Garage Size:
3
Stories:
1
Bedrooms:
3
Full Baths:
3
Width:
91'-0"
Depth:
77'-0"
23'-0"
Foundation:
Crawl Space
Silverwood - Plan R3075A3F-0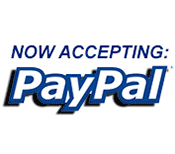 All images are © copyrighted by Architects Northwest. Photographs, if shown, may have been modified to homeowner's preferences or site conditions.
Flowing Gables Shelter Indoor-Outdoor Connections
. An elegant expression of contemporary living, the Silverwood's expansive vaulted great room, octagonal nook and open gourmet island kitchen merge seamlessly with its grand vaulted BBQ porch, creating an integrated indoor-outdoor space that is perfect for today's informal lifestyles. The contrasting formal den features a high beamed ceiling detail illuminated by a clerestory dormer, while the luxurious master suite includes a fireplace, deluxe five-fixture bath with soaking tub, and a huge walk-in closet. Two secondary bedrooms are privately located with adjacent bathrooms. The large flex space can be used as a theatre, crafts or game room.
PLAN DETAILS FOR THE Silverwood - Plan R3075A3F-0
Area Summary
Total Area:
3075 sq. ft.
Main Floor:
3075 sq. ft.
Garage Floor:
716 sq. ft.
Architectural Style
Craftsman
Ranch
Shingle
Garage
Garage Size:
3
Garage Door Location:
Front
Foundation Type
Crawl Space

Roof Framing
Trusses
Number of Rooms
Bedrooms:
3
Full Baths:
3
Roof Pitches
Primary:
8:12
Secondary:
4:12
Floor Load
Live (lbs):
40 PSF
Dead (lbs):
10 PSF
Roof Load
Live (lbs):
25 PSF
Dead (lbs):
15 PSF
Wind:
85 MPH
Design Features
Bonus Space @ Main Floor
Den/Office
Front and Rear Porch
Great Room
Laundry Room @ Main Floor
Master Bedroom @ Main Floor Rear
View Lot - Rear
Wide Lot
SIMILAR PLANS TO THE Silverwood - Plan R3075A3F-0
PLAN PRICING FOR THE Silverwood - Plan R3075A3F-0
Your Plan View History
RECENTLY VIEWED PLANS