Leawood
R1657A2S-0
Total Area:
1657 sq. ft.
Garage Area:
493 sq. ft.
Garage Size:
2
Stories:
2
Bedrooms:
2
Full Baths:
2
Width:
50'-0"
Depth:
50'-0"
21'-0"
Foundation:
Crawl Space
Leawood - Plan R1657A2S-0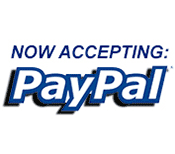 All images are © copyrighted by Architects Northwest. Photographs, if shown, may have been modified to homeowner's preferences or site conditions.
A Classic Bungalow Updated for Modern Lifestyles
. With a graceful exterior that recalls the nostalgic charm and heritage details of an earlier era of classic craftsmanship, and a floor plan designed for today's lifestyles, the Leawood presents a new take on the traditional American bungalow. A sense of classic symmetry is established by the front façade, and the floor plan follows this theme with a strong central axis linking the front door through the 2-story great room and the see-thru fireplace to the covered rear porch. The open-plan kitchen and dining room are adjacent to the great room on one side of the plan, with the private den opposite. A bedroom/bathroom suite is located centrally, while the master suite gains maximum privacy from its foyer access location. A dramatic loft is tucked under the central gable, open to the great room below.
UPPER FLOOR
UPPER FLOOR
PLAN DETAILS FOR THE Leawood - Plan R1657A2S-0
Area Summary
Total Area:
1657 sq. ft.
Main Floor:
1478 sq. ft.
Upper Floor:
179 sq. ft.
Garage Floor:
493 sq. ft.
Architectural Style
Bungalow
Cottage
Craftsman
Garage
Garage Size:
2
Garage Door Location:
Side
Foundation Type
Crawl Space

Roof Framing
Trusses
Number of Rooms
Bedrooms:
2
Full Baths:
2
Roof Pitches
Primary:
6:12
Floor Load
Live (lbs):
40 PSF
Dead (lbs):
10 PSF
Wall Heights
Main:
9'-0"
Upper:
7'-0"
3rd Floor:
0'-0"
Lower:
0'-0"
Roof Load
Live (lbs):
25 PSF
Dead (lbs):
15 PSF
Wind:
85 MPH
Design Features
Bonus Space @ Upper Floor
Den/Office
Front and Rear Porch
Great Room
Laundry Room @ Main Floor
Master Bedroom @ Main Floor Front
Small Plan
SIMILAR PLANS TO THE Leawood - Plan R1657A2S-0
PLAN PRICING FOR THE Leawood - Plan R1657A2S-0
Your Plan View History
RECENTLY VIEWED PLANS