Palladian Court
R4195A3F-0
Total Area:
4195 sq. ft.
Garage Area:
915 sq. ft.
Garage Size:
3
Stories:
2
Bedrooms:
4
Full Baths:
3
Width:
86'-0"
Depth:
87'-0"
28'-0"
Foundation:
Crawl Space
Palladian Court - Plan R4195A3F-0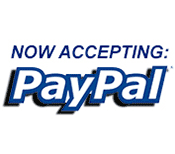 All images are © copyrighted by Architects Northwest. Photographs, if shown, may have been modified to homeowner's preferences or site conditions.
Elegant Arches Embellish Dignified Design,the Palladian Court is designed with privacy and flexibility in mind for a multi-generational family. The facade features traditional columns and arches, softened by Shingle-style details. The grand front porch opens to a centered foyer, with a den and formal dining room opposite, plus butlery and walk-in pantry. The beamed great room with built-in fireplace and entertainment center, gourmet kitchen with its huge island, and multi-windowed eating nook create a spacious family area, all opening onto the large, wraparound outdoor living porch. A vestibule off the nook leads to the grand vaulted master suite with reading bay, fireplace, five-fixture master bath, and a huge walk-in closet with convenient laundry room access. Two secondary bedrooms, a bath, laundry, and the stair to a large upstairs bonus room are located on the garage side, with a deluxe guest suite secluded on the other side of the home
UPPER FLOOR
UPPER FLOOR
PLAN DETAILS FOR THE Palladian Court - Plan R4195A3F-0
Area Summary
Total Area:
4195 sq. ft.
Main Floor:
3603 sq. ft.
Upper Floor:
592 sq. ft.
Garage Floor:
915 sq. ft.
Architectural Style
Farmhouse
Hampton
Shingle
Garage
Garage Size:
3
Garage Door Location:
Front
Foundation Type
Crawl Space

Roof Framing
Combination
Number of Rooms
Bedrooms:
4
Full Baths:
3
Roof Pitches
Primary:
8:12
Floor Load
Live (lbs):
40 PSF
Dead (lbs):
10 PSF
Wall Heights
Main:
10'-0"
Upper:
8'-0"
3rd Floor:
0'-0"
Lower:
0'-0"
Roof Load
Live (lbs):
25 PSF
Dead (lbs):
15 PSF
Wind:
85 MPH
Design Features
Bonus Space @ Upper Floor
Den/Office
Great Room
Laundry Room @ Main Floor
Master Bedroom @ Main Floor Rear
View Lot - Rear
Wide Lot
Wrap-Around Porch
SIMILAR PLANS TO THE Palladian Court - Plan R4195A3F-0
PLAN PRICING FOR THE Palladian Court - Plan R4195A3F-0
Your Plan View History
RECENTLY VIEWED PLANS