Chatham
M7550A4S-0
Total Area:
7900 sq. ft.
Garage Area:
1345 sq. ft.
Garage Size:
4
Stories:
2
Bedrooms:
4
Full Baths:
5
Half Baths:
2
Width:
95'-0"
Depth:
135'-0"
39'-6"
Foundation:
Crawl Space
Chatham - Plan M7550A4S-0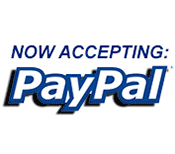 All images are © copyrighted by Architects Northwest. Photographs, if shown, may have been modified to homeowner's preferences or site conditions.
An Expressive Symphony of Shingle-Style Elegance.
Embodying the essence of seaboard charm, the Chatham's shingle-style gables, gambrels, columns, turrets, balconies and verandas entice visitors to approach. Visitors are immediately drawn from the traditional foyer into the spectacular grand circular rotunda with it domed stained-glass ceiling and compass rose floor. The two-story great room beyond, with its curved bay window, anchors the expansive family living area. Formal living and dining rooms provide for grand entertaining, while the intimate library and study allow for quiet activities. Service spaces including a butlery, mud room with elevator, and back stair enhance the home's functionality. The master suite is a magnificent private retreat, while the children's suites are highlighted by playful and unique spaces. A home theater, game room, laundry and crafts room round out the upper floor. A companion garage and guest house is also available, the Chatham Cottage. Excellence in traditional exterior design combined with outstanding modern lifestyle planning won the Chatham "Best of Show" honors at the 2005 Seattle Street of Dreams and a 2006 Best of American Living award.
UPPER FLOOR
UPPER FLOOR
PLAN DETAILS FOR THE Chatham - Plan M7550A4S-0
Area Summary
Total Area:
7900 sq. ft.
Main Floor:
3400 sq. ft.
Upper Floor:
4500 sq. ft.
Garage Floor:
1345 sq. ft.
Architectural Style
Cape Cod
Hampton
Shingle
Garage
Garage Size:
4
Garage Door Location:
Side
Foundation Type
Crawl Space

Roof Framing
Combination
Number of Rooms
Bedrooms:
4
Full Baths:
5
Half Baths:
2
Roof Pitches
Primary:
10:12
Secondary:
28:12
Floor Load
Live (lbs):
40 PSF
Dead (lbs):
10 PSF
Wall Heights
Main:
10'-0"
Upper:
9'-0"
Roof Load
Live (lbs):
25 PSF
Dead (lbs):
15 PSF
Wind:
85 MPH
Design Features
Award Winning Design
Best Selling Plan
Bonus Space @ Upper Floor
Den/Office
Laundry Room @ Main & Upper Floor
Living & Family Room
Luxury Plan
Master Bedroom @ Upper Floor Rear
View Lot - Rear
Wrap-Around Porch
SIMILAR PLANS TO THE Chatham - Plan M7550A4S-0
PLAN PRICING FOR THE Chatham - Plan M7550A4S-0
Your Plan View History
RECENTLY VIEWED PLANS