Astoria Manor
M4725A3S-0
Total Area:
5467 sq. ft.
Garage Area:
1024 sq. ft.
Garage Size:
3
Stories:
2
Bedrooms:
4
Full Baths:
4
Half Baths:
1
Width:
75'-0"
Depth:
95'-6"
40'-6"
Foundation:
Crawl Space
Astoria Manor - Plan M4725A3S-0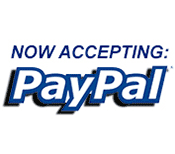 All images are © copyrighted by Architects Northwest. Photographs, if shown, may have been modified to homeowner's preferences or site conditions.
The Ultimate Victorian Farm House
, the Astoria Manor perfectly expresses a luxurious, yet casual lifestyle. The sculptural facade and expansive verandas create an image of comfort and warm welcome. A dramatic 80-foot view axis though the rotunda to the family room fireplace greets you on entry. The convenient circular floor plan provides easy access to the den and formal living room, while connecting the kitchen and formal dining via the butler's pantry. The covered outdoor dining and BBQ porch connect the family living areas to the outdoors. The rotundas circular stair leads to the spacious master suite retreat. A guest suite, two children's suites sharing the turreted play loft, and a large media room with popcorn kitchen complete the upper floor. The Astoria Manor's traditional beauty highlights a popular floor plan designed for flexible family living, winning Best of Show honors at the 2003 Seattle Street of Dreams and a 2004 Best of American Living (BALA) award.
UPPER FLOOR
UPPER FLOOR
PLAN DETAILS FOR THE Astoria Manor - Plan M4725A3S-0
Area Summary
Total Area:
5467 sq. ft.
Main Floor:
2624 sq. ft.
Upper Floor:
2843 sq. ft.
Garage Floor:
1024 sq. ft.
Architectural Style
Farmhouse
Shingle
Victorian
Garage
Garage Size:
3
Garage Door Location:
Side
Foundation Type
Crawl Space

Roof Framing
Combination
Number of Rooms
Bedrooms:
4
Full Baths:
4
Half Baths:
1
Roof Pitches
Primary:
10:12
Secondary:
4:12
Floor Load
Live (lbs):
40 PSF
Dead (lbs):
10 PSF
Wall Heights
Main:
9'-0"
Upper:
9'-0"
3rd Floor:
0'-0"
Lower:
0'-0"
Roof Load
Live (lbs):
25 PSF
Dead (lbs):
15 PSF
Wind:
85 MPH
Design Features
Bonus Space @ Upper Floor
Den/Office
Laundry Room @ Main Floor
Living & Family Room
Luxury Plan
Master Bedroom @ Upper Floor Rear
Wrap-Around Porch
SIMILAR PLANS TO THE Astoria Manor - Plan M4725A3S-0
PLAN PRICING FOR THE Astoria Manor - Plan M4725A3S-0
Your Plan View History
RECENTLY VIEWED PLANS